Why Openground?
Openground delivers evidence-based, user-friendly mindfulness and leadership programs to individuals and organisations. We contribute to social, health, community and business projects that build sustainable solutions to local and global problems. We are renowned for being inspiring, accessible and empowering.
What we offer:
a range of customised in-house mindfulness and leadership programs for all levels, to build more intelligent and effective organisations,

working with organisations to provide tailored programs for individuals with specific needs (eg. Trauma-sensitive programs for veterans and first responders)

cost-effective packages for organisations to offer individual staff an MBSR package as a timely, effective, private mindfulness training for acute stress and burnout - when and where they need it.


Do be in touch to find out how we can help
Here are some of the clients we've had the privilege of working with:
Financial

Westpac

Commonwealth Bank

Boston Consulting Group


Investec

Macquarie Bank

Price Waterhouse Coopers

Future Super
ASX
Port Jackson Partners

Legal

NSW Office of the Director of Public Prosecutions

Legal Aid Commission

ACT Law Society
NSW Law Society
Mallesons Stephen Jaques
Tress Cox Lawyers
Australian Law Reform Commission

Gilbert & Tobin

Government

Australian Communications and Media Authority
Department of Veteran Affairs
Commonwealth Ombudsman
Department of Justice
Department of Human Services
Department of Environment, Land, Water and Planning
Department of Jobs, Precincts and Regions

State Library of NSW

National Library of Australia

Sydney Water

Engineering

Snowy Hydro
Medland Engineers
ITSM

WSP Australia

Education

Deakin University
Australian Graduate School of Management
John Berne School
St Paul's College, University of Sydney
University of Tasmania
St Augustine's College
Bronte Public School

Sceggs Darlinghurst

Health & Community

Bayer
Genea, World Leading Fertility
Workability
Police and Citizens Youth Clubs Australia
Anglicare Tasmania
Mental Health Co-ordinating Council
Centre for Community Welfare Training
Liverpool Domestic Violence Centre

Royal Prince Alfred Hospital

Retail

Barilla
Yum International
Red Balloon

Weleda

Orora Group

Other

Western Australian Symphony Orchestra

AFL
Feedback is important. Here are what some of our clients have said about the quality of our teaching and engagement.

Elizabeth Granger has just delivered a customised mindfulness program for our team. From the outset Elizabeth established rapport and built trust within the group, and the course provided the perfect balance between theory and practice. Elizabeth clearly has a deep understanding of mindfulness and walks the talk. She also has a thorough understanding of the stresses involved in juggling high pressure work with family life and the personal insights she shared were invaluable. During the course staff got to know each other on a different level and developed a greater understanding and compassion for each other. The feedback has been very positive with participants reporting increased levels of patience, calm and connection – within themselves and towards others, as well as significantly reduced stress and increased overall wellbeing. Elizabeth has a very easy going manner and brings intelligence, humour, creativity and compassion to her facilitation. I wouldn't hesitate to recommend her. Your team will thank you!
Betty Ramsay, Institute for Musculoskeletal Health, University of Sydney, June 2020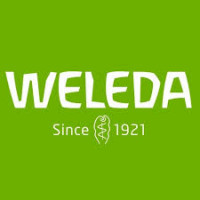 Our company has just completed the "Finding Peace in a Frantic World" course with Libba who facilitated the course with clarity, compassion and empathy. She has a delightful style that everyone really enjoyed and felt very comfortable with. I really enjoyed watching the engagement of all the people who work with me and seeing the individuals opening up to the possibility of what mindfulness can bring into their lives and work. Libba was able to connect with each person and treat them as individuals so they could be comfortable where they were at and what they needed at that time to help them grow and move forward positively.

David Johnston, CEO Weleda, 2017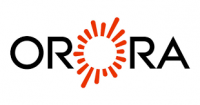 We had the pleasure of having Libba present the Openground Mindfulness program to our Front-line leaders in September. I have been personally practicing Mindfulness for over a year and this program stepped up my practice to another level. If you are looking at focusing on your people and becoming a people led business, then this program is a must for you. Liz is a fantastic presenter and really takes you on the journey, irrespective of how experienced you are.
Anthony Willingham, Operations Manager, Orora, October 2018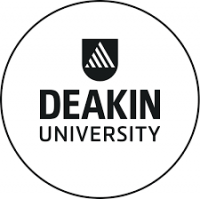 Just wanted to let you know how grateful we are for the Mindfulness program at Deakin. It was a perfect fit for our Student Life staff. Thank you to all the teachers for their generosity, kindness and wisdom.
Yesterday's feedback circle during the session was one of the highlights of my working career. It was so moving to hear the thoughts and reflections and insights of the participants who have been clearly rejuvenated and nourished by the program. I'm looking forward to the formal evaluation but no words on paper will capture what happened yesterday.
Dawn Jones, 2016, Team Leader, Academic and Peer Support Services, Deakin University, 2016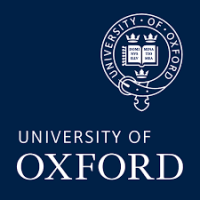 Following the successful implementation of the transformational eight week mindfulness program in the UK Parliament, I'm excited Openground is bringing this program to organisations and government in Australia. I have great confidence in Openground and its teachers to uphold the integrity of this program. We have found that these programs can only be taught well by professional mindfulness teachers with significant depth of personal mindfulness practice and training – a foundational principle we share with Openground. They too endorse the criteria for mindfulness trainers laid out in the international Good Practice Guidelines for teaching mindfulness. Knowing the quality of work of Openground, as I have for the last 6 years, I look forward to following the successful unfolding of this program in Australia.
Professor Mark Williams, Oxford University, founder of MBCT and Peace in a Frantic World program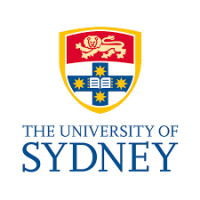 I have known Timothea for many years now. Her trainings are real pleasure to attend. She is able to convey complex insights about mindfulness in a simple and highly accessible fashion, and in my view is one of the leading trainers and facilitators in this area. I have found her trainings to be extremely valuable in both my work and personal life, and I have no hesitation at all in highly recommending her work to you.
Dr Anthony Grant Director, Coaching Psychology Unit, University of Sydney
I'd like to say that Libba practices what she preaches. Though, because of her practice, preaching is redundant. What a relief! I've seen this in her sessions. Her practice is part of her delivery, and the effect this has on even the most 'executive', is of profound value. In an industry where 'mindfulness' is in danger of becoming a commodity - Libba Granger is the real deal.
Dr K Huth, Org Psych Executive Coach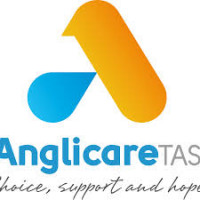 Timothea ran a two day workshop for forty clients and ten staff of Anglicare in Burnie Tasmania on Mindfulness Based Stress Reduction and left an indelible and profound impression. Her approach to teaching mindfulness was conducted very mindfully so not only was information conveyed, it was also modelled. Timothea was extremely sensitive, paced the seminar according to the needs of the group and balanced the need for understanding with practical mindfulness exercises. Tim was patient and related in a sensitive and caring way and shared from her own life experience which helped participants to connect with her. She is able to tailor solutions to deliver mindfulness programs that match the needs of clients with an arsenal of resources and strategies. We would have Timothea back in a heartbeat.
John Clark, Education Manager, Anglicare Tasmania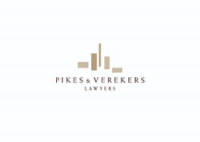 LIbba's delivery of the message of mindfulness is done in a completely gentle and non-judgemental way. Her life experience as a parent in a modern day busy family, psychotherapist and having worked in the law and litigation for many years enables her to value add to the understanding of the pressures of our daily lives. One of her real gifts is compartmentalising the issues that are the melting pot of our thoughts and emotions. It seems to come very naturally to her. The course itself requires considerable openness and so for me the fact that it was done with natural humour and good grace made it so much easier. I cannot recommend Libba and the course strongly enough. A game changer.
Gary Green, Partner, Pikes & Verekers Lawyers, Sydney, Australia