Karen Haddon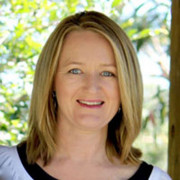 Karen Haddon: Mum of two teenage girls who love their pets, Marshmallow the Pomeranian x Maltese dog and Spice the ginger kitten, both of whom love to practice yoga and meditation with Karen (the pets, not so much the teens).
Formally qualified to teach various internationally recognised Mindfulness Based Programs, including the Mindfulness Based Stress Reduction Program (MBSR) and MBSR for Teens, Mindfulness Based Cognitive Therapy (MBCT), Mindful Schools Curriculum and Mindfulness in Schools Project .B (MiSP.B), as well as Circle of Security Parenting.
Posts by Karen Haddon for About Mindfulness | About Peace Of Mind | Openground

Our brains are an incredible, complex and magnificent network of connected superhighways, powering our body and mind 24/7.