Black Lives Matter
Being real about this in mindfulness learning and teaching
I have learned to use my anger for good….
Without it, we would not be motivated to rise to a challenge.
It is an energy that compels us to define what is
just and unjust.
—Gandhi
We have just had the 2020 National Reconciliation Week in Australia which had the theme of "In this together". And over the last two weeks the US has erupted with protests against the systematic oppression, and ongoing police brutality and murder of black people. We are witnessing the results of centuries of unresolved systemic racial violence. Protests have been taken up all over the world, including here, and it has been inspiring to see the care and attention with which individuals on the whole have participated in ways that stay accountable to our responsibilities within a global pandemic.
Let's pay attention and not go into autopilot. I invite you to sit with the uncomfortable feelings of anger, grief, powerlessness, guilt. If we do not bear them, we will surely transmit them. And lest we become hopeless, or cynical about the possibilities for transformation, let's reflect and act, together, here, now. As part of our practice, I believe we need to inquire into structures of oppression and how to attend to them inside and out, to lead to more freedom for all.
My story - 1969, Broome, Western Australia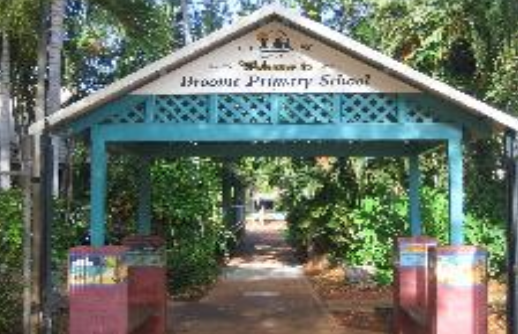 We learn our ideas about difference from all our experiences growing up. I came from a big left-leaning Catholic family of Irish and English descent, and I was lucky enough to grow up in various towns in the Northwest of Western Australia, where I knew and went to school with kids from all over Asia and with Indigenous kids. Broome was home to 40 nationalities at that time. My parents had decided to send us to a public rather than the Catholic school for the first time in our lives, as in Broome in 1969, every child in the Catholic school was Aboriginal and they thought that might be a bit weird for us.
So - this was how my Australian public school Year 5 classroom, full of 11 year olds, was set up by Mrs W - an athletic white Anglican woman who fiercely loved golf and God, and was married to the bank manager. On the right side of the room, in the first row and up the front were the kids who were white, school-smart and Anglican. Then there were the white, school-smart and Catholic kids (me). In the next row, there were the smart Asian kids (of all kinds randomly assigned), then in the next row were the kids who were white and "not-smart" – mostly meat-workers kids from England who spoke in strong accents and lived in caravans near the stinky meat-works. And then the rest of the class – way more than 50% - who were Aboriginal. They were deadly on the basketball court and in every other outside space at that school, but didn't get a look-in in that classroom. Some were school smart as far as I could see, but they were never placed on the side with all the other smart kids. Mrs W never bothered to teach them. While she raged at all of us, and mostly hit the poor white kids, she never taught the black kids.

In that classroom, we were all terrified and attacked for different reasons – religion, skin colour, national identity and customs, and/or class. And I knew others had it worse than me. Back then, I mostly empathised with the meat-worker kids as they seemed more miserable and helpless, and they were the ones who were most hit for not knowing things. But I was also aware of the kind of absence of attention for all those back mates of mine, who rolled their eyes at me in a good natured way when I was an idiot on the basketball court and in endless handball games. (I was seriously not very good!). It was like another universe in that classroom, with a very definite lived hierarchy. In that classroom, I never spoke to my black mates and they didn't roll their eyes at me.
While I was speechless in that classroom, I did tell my parents about Mrs W. They empathised about the problems in the world - the plight of the black kids and of those meat worker kids. But they also suggested that I be compassionate towards Mrs W, who they knew was unhappy in her marriage. I can understand my parents' response. If they had really complained, what would the results have been? – strong retaliation on a daily basis for me. And would the school really have investigated such an upstanding and competent white person as Mrs W? Such is the power of a system. We shut up.
In retrospect, this classroom – while it sounds extreme - was a microcosm of Australia at that time, and it is not over yet. These kinds of divisions and privileges continue to be lived by all of us in all sorts of big and small ways – in terms of advantages and disadvantages in education, economic participation and in the justice system. They are embodied in us - in how we see, feel, think and make decisions. I want to wake up more to this.
Kids in Broome celebrating the Shinju Matsuri Festival, 2018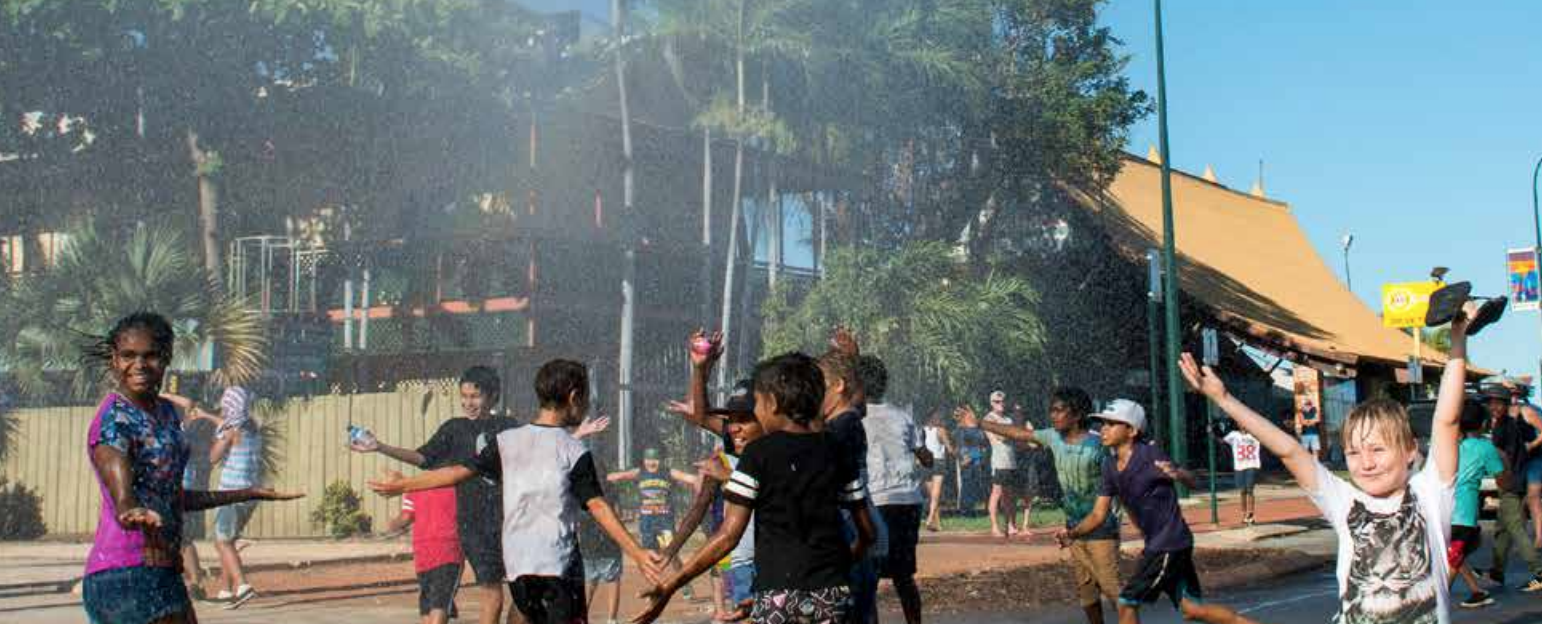 A sense of belonging in a learning group is hard when structures of oppression are not made explicit
We can all relax and learn more easily if we feel safe, and a basic aspect of safety is having a sense of belonging. And this can be a fragile thing. As social creatures we are always assessing this - when we sense that we "fit" or where we feel unrecognised, unseen or erased somehow. Systematically for a range of people – Indigenous, Black and other people of colour, this is a common experience as the culture reflects back stereotypes of what is "normal" and the dominant culture is predominantly white. In Broome, when I was 11, the dominant culture was white, even though the population was predominantly Indigenous.
Many of us have experienced systemic oppression that is part of our societies – racism, poverty and the inequity that arises from it, educationally, economically, socially; or oppression that is to do with our sexuality and gender identity, suspicion about our different religious practices or culture more broadly. These are all realities that exist and that inform our lives – our emotions, our thoughts, our sensations, our impulses, our sense of safety and ease and therefore our learning. Many of us have also benefited from the privileges afforded us that are sometimes founded upon these various forms of systemic oppression and can be quite unaware of our place in this system, and how we benefit from it to the exclusion of others.
In the teaching and learning of mindfulness I believe it is important to recognise that these realities are part of the context of us learning together; and I hope that mindfulness teachers won't be encouraging you to use your practice to avoid, hop over, or deny these realities.

Mindfulness is about learning how to trust our own knowing and perspective, but also to open up new possibilities – which can involve noticing and challenging our thoughts, and world view more broadly. We want to respect this process is a delicate one, and feel humble in the face of the mistakes we may make in our assumptions and how we frame things. We are really up for learning from you about these issues in the context of learning and teaching mindfulness.
The word "mindfulness" has become so bandied about and is now used to refer to so many things – that are far removed from the practice of liberation. I feel there is a responsibility for us to understand and build a practice of mindfulness that is not about blind acceptance of what is, so that individually we can get on with being more successful or less stressed - in our own little bubble. It is about approaching the difficult. And self-awareness can be a very uncomfortable journey. Equanimity is about developing freedom from reactivity in one's experience; it is not a practice of becoming detached, numbed or indifferent to suffering and the social arrangements that consistently create more suffering for some than others.
Really listening is uncomfortable

If we really take seriously the basic frameworks and orientations of mindfulness, they can offer some of the tools needed to stay open to the suffering and complexities of our world, to be able to bear them enough to hold ourselves accountable to their implications within our own lives.

We might ask ourselves the questions: how and when do I turn away (from parts of myself or my world) to avoid knowing about racism? How do I make this "not my problem cos I'm a loving person already"? How can I stay open?

When we stay open, we allow ourselves to be moved, and being moved might offer us the fuel, the motivation and the resources we need to have the difficult conversations about this stuff – with our families, with our friends, within our workplaces - to help understand and undermine the oppression that we co-create. Let's be prepared to feel awkward, uncomfortable, confused and humble about how blind we have been. Meyne Wyatt (below) says so clearly: 'Silence is violence. Complacency is complicity'.

We believe that mindfulness meditation training has the potential to help us see our "inner world" more clearly – in concert with seeing the complexity of the "outer world" we inhabit, and the social privileges and constraints that shape our very subjectivity and our capacities and participation. And also to clearly see what wise action may be taken collectively to address the issues that arise out of our interconnectedness. This includes our capacity to feel and act "in this together" with the Indigenous people of this country.
How can we do that?
Some ideas for going forward putting your care and compassion into action.
Watch: Ask us anything: Aboriginal and Torres Strait Islander people (30 mins)


Watch: Meyne Wyatt's monologue on racism on Q+A: - a powerful speech taken from his autobiographical 2019 play "City of Gold."
Read: Sand Talk: How Indigenous Thinking Can Save the World, by Tyson Yunkaporta https://www.textpublishing.com.au/books/sand-talk

Become familiar with the Uluru Statement from the Heart
Get informed about the legal and constitutional recognition that many Australians are wanting.
Read the statement: https://ulurustatement.org/
Watch this from Megan Davis

Read this from Megan Davis:
https://www.griffithreview.com/articles/long-road-uluru-walking-together-truth-before-justi
ce-megan-davis/
Bringing them home: separation of Aboriginal and Torres Strait Islander children from their families
Australian Human Rights Commission

A US perspective:
Mindfulness, Justice, and Racial Healing with
Rhonda Magee and Eldra Jackson III
Give us feedback
If you have some feedback for the teachers of Openground about how we can better undermine assumptions to do with race and power which can be felt as oppressive in the teaching of mindfulness, feel free to approach your teacher directly or click here to send me an email so we can connect.

If you enjoy white privilege, get together with some friends and leap into a 28 day challenge in which you will engage in reflection and study together using this book by Layla F. Saad - Me and White Supremacy: Combat Racism, Change the World, and Become a Good Ancestor https://www.meandwhitesupremacybook.com/

*Deep bow to my new colleague - Gávi Ansara - who contacted me out-of-the-blue a month ago to give me critical feedback about mindfulness in general and Openground's work in particular - and offered a firm critique which has been helpful.
WARNING - I might have a strong reaction if someone emails me (again) and says mindfulness shouldn't be political. Just saying.

About Timothea Goddard
BA, Dip Psych (ANZAP) Workplace Trainer, Cert V, MBSR Cert. (UMass) TSY Yoga teacher (YA500H)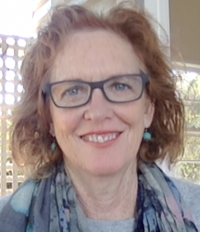 Timothea Goddard is recognised as a pioneer in bringing MBSR to Australia over the past 14 years being the first in Australia to complete the training and be accredited as an MBSR teacher through the Center for Mindfulness, UMass Medical Center, USA; she maintains strong professional links with the international community. Timothea has worked in private practice for 30 years as a psychotherapist and educator having trained in humanistic, psychodynamic and body-based psychotherapy as well as training in MiCBT, ACT, Breathworks, .B, and Mindful Schools and more recently Internal Family Systems and Trauma Sensitive Yoga. She is the Director of Openground – an Australia-wide network of clinicians and teachers offering MBSR and related programs. Since 2007, she has been offering MBSR training and supervision for health professionals and others and in 2014 was a founding director of MTI (which offers training in MBSR and MBCT) and is currently the Director of Training. She is very interested in the interface of biology and psychology and how mindfulness practice can facilitate the integration between what we experience as "body" and "mind", as well as inquiring into structures of oppression and how to attend to them inside and out, to lead to more freedom for all.