The real meditation practice is how we live our lives from moment to moment to moment.
Jon Kabat-Zinn
After the program you may be interested in exploring further and there are many groups offering ongoing exploration and practice which would deepen what you have been learning in the MBSR course. Here are some websites and resources we like:
About mindfulness
Rick Hanson: How meditation changes your brain
Jon Kabat-Zinn: Compassion and the history of MBSR
Jon Kabat-Zinn: Listening is an act of love
The Neuroscience of Happiness by Willoughby Britton
---
Mindfulness research
---
Pain
Pain: is it all in your mind? by Lorimer Mosely
---
Australia-wide communities and retreats
dharma.org.au - a community of Australian teachers offering retreats in Insight Meditation
Blue Mountains Insight Meditation Centre
Melbourne: Dhamma Sukha Meditation Centre
Adelaide insight Meditation http://www.dharma.org.au/
Alice Springs Insight Meditation http://www.dharma.org.au/
Brisbane Insight Meditation :http://www.dharma.org.au/Heart-Insight.html
---
Resources for practice
Mindfulness Clock For PC users
Mindfulness Clock for Mac users
If you want to be comfortable and support your body well in sitting, a stool from Black Dragon can do the trick: Check them out HERE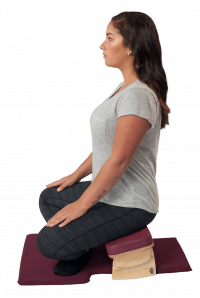 ---
Online resources
Insight Meditation Journal - a wonderful resource for you to study with contemporary teachers through reading
Insight Meditation Society, USA - is one of the central Insight Retreat Centres and meditation refuges in the USA. The site is full of wonderful links so click away and explore!
Audio Dharma - provides free downloads of talks by Insight and Zen teachers on a range of topics, supported by online donations.
Dharma Seed - offers hundreds of talks by well-known Eastern and Western teachers from a range of traditions
http://mbcl.org
Rick Hanson - a brilliant communicator about all things mindfulness
Wisebrain - a website with articles and talks on mindfulness
Mindful Self Compassion - an eight week program on self-compassion
Mindfulness Based Compassionate Living - an eight week program on cultivating compassionate living for yourself and others
Buddhist Geeks a great site with lots of talks from some wonderful geeks!
Eco Dharma - linking our mindfulness practice with our care for the world.
Tara Brach - an Insight meditation teacher and therapist
---
Mindfulness-oriented Therapies
Mindfulness Based Cognitive Therapy
Mindfulness integrated Cognitive Behaviour Therapy (MiCBT)
Acceptance and Commitment Therapy
---
Mindfulness for children
Association for Mindfulness in Education
Mindful Childbirth and Parenting
---
Foundations
Gawler Foundation, VIC http://www.gawler.org/