Teachers
Timothea Goddard
BA, Dip Psych (ANZAP) Workplace Trainer, Cert V, Yoga teacher (YA200H)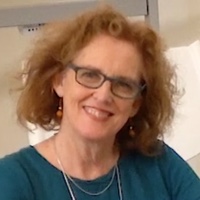 Timothea Goddard is recognised as a pioneer in bringing MBSR to Australia over the past 14 years being the first in Australia to complete the training and be accredited as an MBSR teacher through the Center for Mindfulness, UMass Medical Center, USA; she maintains strong professional links there. Timothea has worked in private practice for 30 years as a psychotherapist, educator and workplace trainer, having trained in humanistic, psychodynamic and body-based psychotherapy as well as comprehensive training in MiCBT, and basic training in ACT, Breathworks, .B, and Mindful Schools. Since 2007, she has been offering MBSR training and supervision for health professionals and others.
She is a long time student of yoga, Aikido and meditation and practices in the Insight tradition. She is the Director of Openground – an Australia-wide network of clinicians and teachers offering MBSR and related programs. She is a founding director of MTI and is currently the Director of Training. She is very interested in the interface of biology and psychology and how mindfulness practice can facilitate the integration between what we experience as "body" and "mind".


Mary McIntyre
B.A (Bus) Dip. Couns, MACA II , SEP Trauma Therapy, Cert. Expressive Therapies, Cert IV Arch. , Circle of Security Parent Educator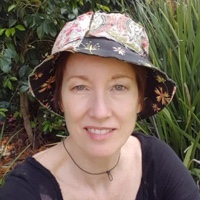 Mary's encounter with regular meditation practice began in earnest in 1989. She initially attended retreats in France in the Vietnamese Mahayana tradition (Thich Nhat Hanh) where she took lay ordination in 1995. Subsequently Mary moved from Europe to Sri Lanka for seven years where she explored traditional Theravadan and Western Insight traditions before emigrating to Australia in 2003 . She is motivated by various Insight style retreats including open, spacious style practices such as Reflective Meditation (Linda Modaro) which continues to inspire her.
Mary is passionate about good therapy, human metamorphosis, post traumatic growth and various modalities of healing. She works 1-1 in private practice as a counsellor/psychotherapist based in Brisbane where she also leads MBSR and offers ongoing mentoring supervision to new meditation teachers.